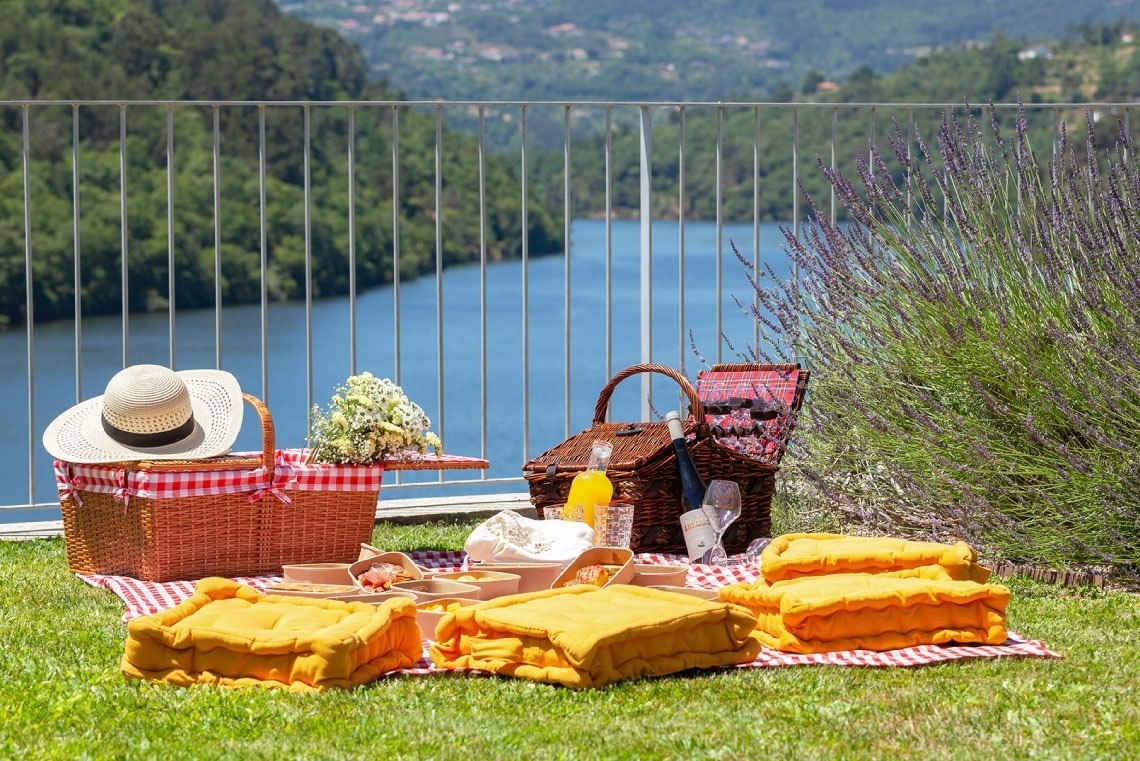 Picnic Overlooking the Douro
Douro Royal Valley Hotel & Spa
Book now
From: €45.00 per person
Imagine a sunny day and a cool breeze coming off the river, the perfect setting for an unforgettable picnic!
At the Douro Royal Valley Hotel & SPA, we offer the option of enjoying an incredible picnic surrounded by the exuberant nature that surrounds our hotel.
With a privileged view of the stunning landscape of the Douro, you can enjoy a delicious menu prepared with care by our team. The aroma of fresh and colorful food will make this a unique experience.
In addition, our team will be on hand to ensure that your day is perfect.
Don't miss out on this unique experience during your stay with us!
Consult Menu
Details:
• This experience does not include accommodation;
• Valid experience every year;
• Not applicable for groups of 5 or more people;
• This experience must be booked by 6 pm the day before;
• Subject to availability and not combinable with other offers and promotions.
• Any allergies, food intolerances or other specificities must be communicated to the hotel.
The Douro Royal Valley Hotel & SPA has a policy of sustainability and respect for the cycles of nature, so, depending on the time of the event, or in case of stock outage, some products may be replaced by others of the same category. The Douro Royal Valley Hotel & SPA reserves the right to be compensated for any damages caused by persons or acts that jeopardize the heritage.
The images presented are merely illustrative. Picnics do not include service. The basket delivered contains food and utensils for the meal. The placement of items contained in the baskets at the picnic site is the sole responsibility of the customers, as well as the return of all utensils and basket.
For more information, please contact:
info@douroroyal.com