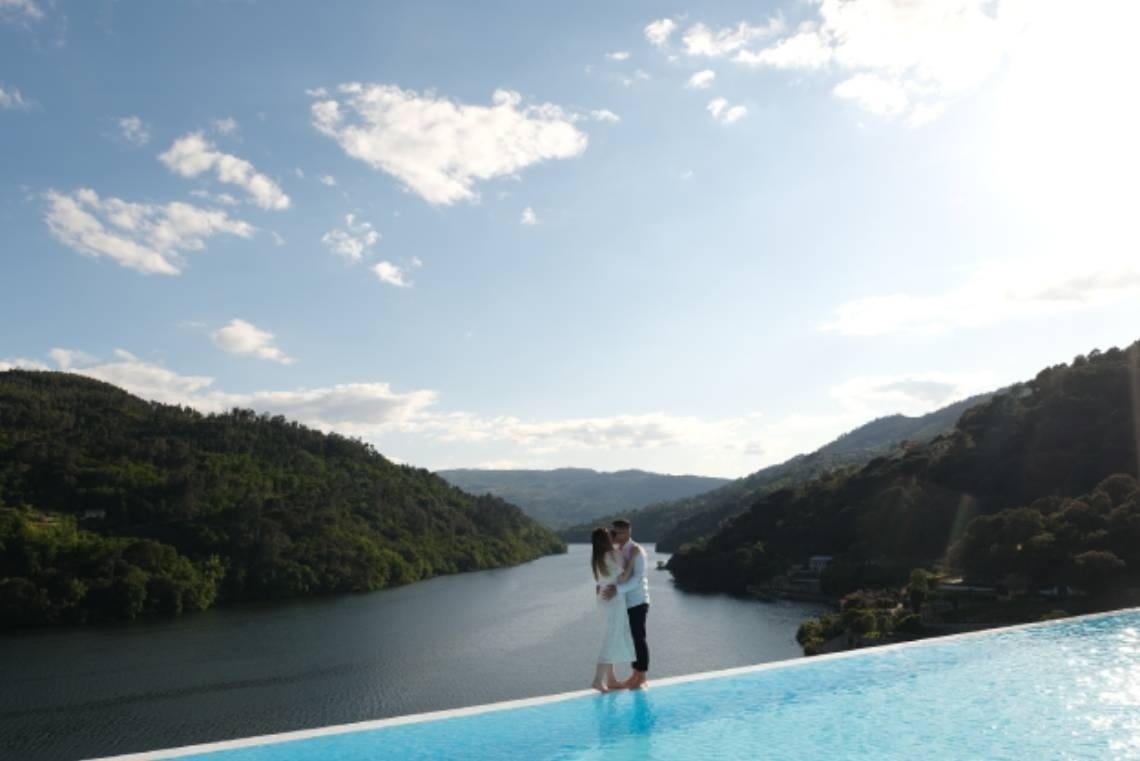 Special Moment in Douro
Douro Royal Valley Hotel & Spa
Book now
From: €239.00 for 2 people
Enjoy all the special moments for two at the Douro Royal Valley Hotel & SPA!
In a more romantic setting, with candles, rose petals, and a breathtaking view to make your stay even more special. Explore this experience and have a well-deserved break for two!
This unique experience includes:
• VIP treatment in the room, including a bottle of champagne and chocolates;
• Romantic dinner in 3 moments with a selection of Douro Royal drinks;
• Romantic decoration in the room;
• Box of roses in the room (subject to availability).
Details:
• The menu includes an appetizer, main course, and dessert;
• Drinks included (Douro Royal selection).
For more information, please contact us:
info@douroroyal.com